Hurry, the clock is ticking to Secure Savings!
Microsoft Increases their Prices on September 1st.
Ensure your pricing remains unaffected by the upcoming September 1st price adjustment by securing it today. Benefit from maintaining current rates and enjoy substantial savings of up to 26% on your annual subscription expenses.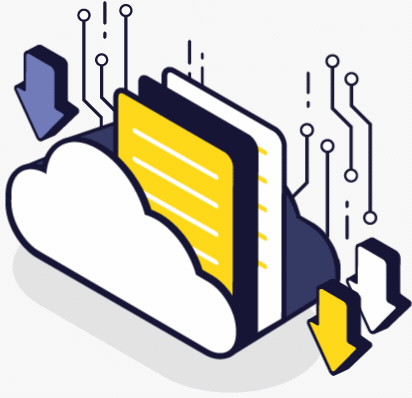 Optimise Your Microsoft 365 Licensing​
Microsoft 365 licensing can be complex, with hundreds of options and little guidance available from most resellers. Evisent, with over a decade of expertise in Australian and International markets, are a leading figure in licensing solutions.










Every dollar matters. We pinpoint significant savings opportunities on your licences, ensuring quality and value.

We align licences with your business needs, ensuring you only pay for what's essential and fully leverage what you own.

Beyond licensing, Evisent's tailored advice taps into deeper capabilities of your existing licences, from advanced security to automation. Your Microsoft 365 setup becomes a powerhouse.
We reached out to Hayden & Nick at Evisent for our business Internet and IT requirements after experiencing an incompetent and poor quality IT service in our previous provider. Hayden was able to transfer our requirements with ease and gave us reassurance at every step. The team at Evisent have been amazing, they have helped us to reduce our IT and Internet costs and provide a friendly and patient service. They speak our language and not IT speak. We can't recommend them highly enough. Thanks guys 🙂
The Evisent Team are who you need for your CyberSec' needs! It's clear that they truly care about the security of your business. The migration process to their management was virtually seamless, and of the few hiccups along the way I can't fault Evisent at all - the team took care of everything, and made it as easy as possible for us. Extremely fast response times, expert advice, friendly service, and more than happy to answer any questions we had.
Hayden and the Evisent team are fantastic to deal with. We were looking for a partner to help improve our Cyber Security and Microsoft 365 systems and they have impressed us very quickly. The team are knowledgeable, efficient and great to deal with. They care about getting to know your business so they can provide tailored solutions. Highly recommend.
Hayden and the team at Evisent have played an integral role in our business since 2018. They have assisted and managed our migration from an onsite server IT environment; to an entirely cloud-based solution. They assisted with the design of the cloud structure and later, the implementation and post-implementation support and monitoring. Hayden is extremely knowledgeable, professional and easy to deal with.
Evisent are very professional and easy to work with. They have given me piece of mind that I have the right systems and security in place, and my clients' data is protected.
Ready to maximise your savings and secure your Office 365 subscription at the best rates? Book a free consultation with our expert team today. Our dedicated consultants will guide you through the process, helping you assess the suitability of your current licenses, fine-tune license features, and eliminate unnecessary expenses. Don't miss out on this limited-time opportunity to lock in your pricing before the September 1st increase. Take the first step toward smarter savings by scheduling your complimentary consultation now.